Hosting:
nitrado.net
Visit Nitrado.net
Rating:

4.1

Price range:

$0.69 - 1.3 per slot

Slots:

4 - 200

Trial period:

There is no trial version

Promo codes for Nitrado.net:
Server location of game hosting:

Argentina Buenos Aires

Germany Frankfurt

United Kingdom London

Turkey Istanbul

United States CA Los Angeles

United States FL Miami

United States NY New York

Payment cycle:

3,30,90,365 days

Website languages:

DEUTSCHLAND

EUROPE (ENGLISH)

SPAIN

TÜRKIYE

FRANCE

POLSKA

ΕΛΛΆΔΑ

ITALIA

NL

LATAM

US

More details about Nitrado.net
Payment methods:
Mod support:

All Mods Supported

1-Click Install & Update

Mod Manager GUI

Customer support:

Ticket System

24/7 Support

HotLine

Live Chat

Notes:

Free Subdomain

Automatic Backups

Prepaid

Game switching

Control panel:

Custom

Cluster support:

Free
Team Fortress 2 is a team-based first-person shooter multiplayer video game developed by Valve Corporation. It is a sequel to the original mod Team Fortress based on the Source engine. It was first released as part of the video game compilation The Orange Box on October 10, 2007 for Windows.
Team Fortress 2 is focused around two opposing teams, Reliable Excavation & Demolition (RED) and Builders League United (BLU) competing for a combat-based principal objective. Players can choose to play as one of nine classes in these teams, each with his own unique strengths, weaknesses and weapons. The game was released with six official maps, although 44 extra maps, 9 arena maps, 8 king of the hill maps, and various other map types have been included in subsequent updates.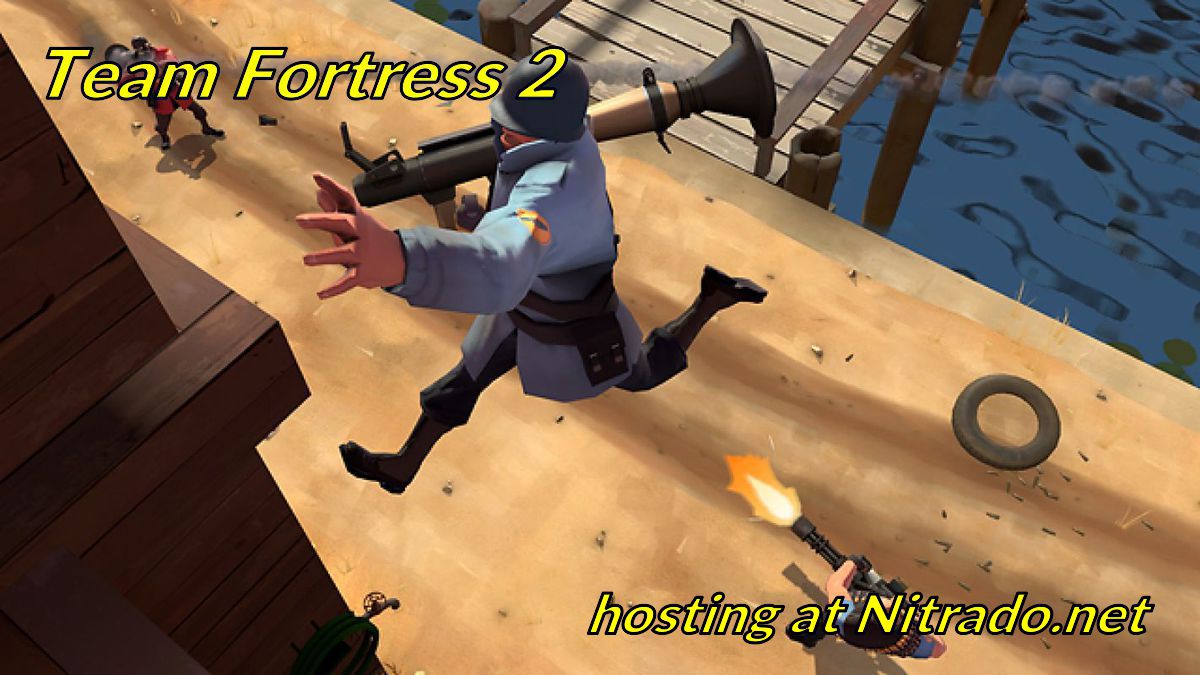 Last reviews about Nitrado.net:
I have had many host services & Nitrado…

I have had many host services & Nitrado is absolutely the best. Both in customer service which is what is most important to me. Plus the quality of their servers, control panel interface and ability to play games with my Community as a Broadcaster. I can recommend no company more highly.

Honestly never been happier with a…

Honestly never been happier with a service! Quickest replies and always super helpful when it comes to Tech problems. The staff are so friendly that you could just have a normal conversation with them. Honestly to anyone looking for a game server. These guys get it right first time. Give it a go!

Very good service

Nitrado is in my opinion one of the best, if not the best server hoster for various games. I'm very happy with the server performance and support. The people behind the scenes are very nice and helpful.